Wouldn't it be cool if I could see myself when doing these shots and didn't horribly cut off my stock?
_______________________________________
Please read my rules on my profile page before downloading or using my stock.
By using my stock, you agree to follow my rules.
_______________________________________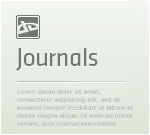 Your Question: AnsweredCURRENT SUGGESTION LIST

- Stock photos on a bike
- climbing up a ladder
- expressions with the eyes closed
- poses with arrows and a quiver
- dramatic lighting with facial expressions
- Throwing poses (pokeball)
- Sleeping photos with pillows and blankets
- leaning against a wall, various poses
- Guns / holding a gun
- Let's draw falling from the front
- left-handed archery
- sitting / kneeling poses
- twin light sources
- slouched over a desk
- kneeling / crouching
- perspective from below, running, kicking, leaning casually
- unarmed combat
- crossbow
- Swinging on a swing (with a flat seat, not a round seat)
- Floating
_______________________________________
I have to say that this is quite unique pose that I haven't seen around here so far.I love how the model gave artist a freedom for clothes,much easier to draw over that then when it has some kind of outfit.Though my only meh reaction is to the hair.It would have been much nicer if it was tied tightly in a bun or a pony tail.

Overall,I would love to use this stock in my future works.Also I would love to see more poses with this setting.
Keep it up,you are really good at this.

One more thing,add more expression varieties to your stock images.
The Artist thought this was FAIR
73 out of 73 deviants thought this was fair.